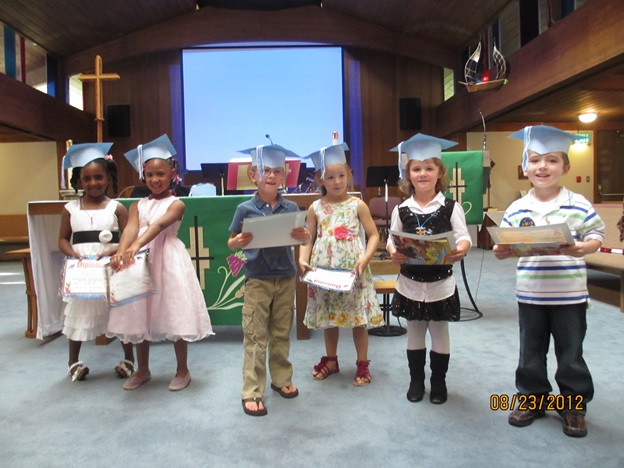 Edmonds Lutheran Church Learning Center provides a nurturing, safe, and stimulating environment where families feel welcome and supported.
The Learning Center is licensed by the State and has a dedicated staff of teachers committed to our children's development and well-being. The Learning Center works with infants up thru children 5 years of age.
There are half-day and full-day programs available. Programs operate Monday thru Friday, from 7:00 am-6:00pm. All areas of curriculum reflect and emphasize God's love.
Activities include music, art, outdoor play, dramatic play, bible stories, intergenerational activities, mathematics and pre-reading and writing. We can provide breakfast, lunch and two snacks.
The Learning Center was founded in 1999, moving to a full day schedule in 2008 and then gaining its license in infant care in 2009.
Please call 425-776-2601 for tuition prices. To visit the Learning Center's website, click here.