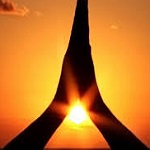 Celebration Worship – 9:30 am

Sunday worship is lead by a worship team with piano, drums, and singers. Visual images and dynamic music are incorporated into all that we do. Worship is a full participation experience.
It is fusion of contemporary and traditional Lutheran liturgy. We hope you will come see for yourself, Edmonds Lutheran Church is a great place to spend Sunday morning!