Family Friendly Rainbow Bingo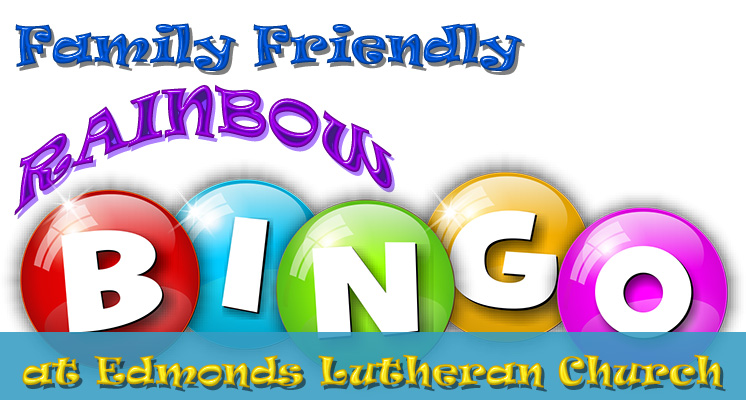 Edmonds Lutheran Church is hosting Rainbow Bingo on Saturday, August 25th. Doors Open at 6:30, Bingo starts at 7:00 pm.
Rainbow Bingo is a family-friendly event to express our community's support and celebration of the LGBTQ Community. Edmonds Lutheran Churh is an outwardly LGBTQ -friendly congregation.
This is the beginning of an ongoing effort to create a safe and welcoming place for LGBTQ families and with your participation, Rainbow Bingo will be a regular family event that people in our community can look forward to.