Our Story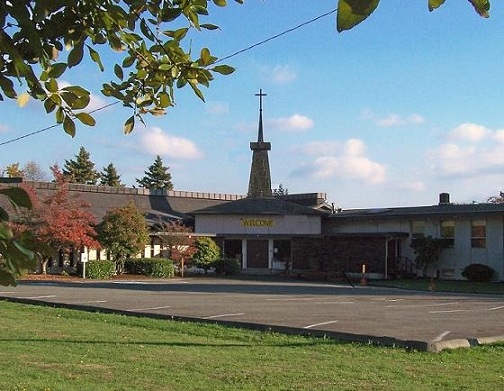 On New Year's Day, Jan 1st, 2005, three Lutheran Churches in the Edmonds area took a leap of faith and merged to become one congregation.  Formerly St. Peter by the Sea, St. Matthews and Christ Lutheran Church, the three groups united, forming the congregation of Edmonds Lutheran Church.
Becoming One
Members of the three congregations observed an overlap in the outreach in their community, determined that by blending their talents, experience and resources, they could be a powerful force and leave a more profound impact on the needs of their neighborhood.
Triumphs and Struggles
"Coming together" certainly had its ups and downs.  Formerly being three congregations meant three pastors, three music directors and multiple staff positions that had to be pared down, perhaps the most difficult of all processes in forming the new Edmonds Lutheran Church.
Today
Entering its 7th year, Edmonds Lutheran Church has weathered the storm and its hopes to be a more unified and stronger force in its "local and global neighborhood" has certainly come to fruition.
Among Other Things…
Edmonds has a thriving Children's program, dedicated volunteers that serve a free community meal every week, book clubs, knitting circles and drum circles; chime choirs and rock bands;  people committed to bringing safe drinking water to every corner of the world and others who regularly glean from local grocery stores, collecting over a ton of food weekly and stocking the shelves of local food banks; a community pea patch and a weekly senior day care program.
Something for You
Edmonds is an open and welcoming community that embraces new members, new service opportunities and new ideas. Come and meet us, we'd love to have you!