10:00 am Livestream Service on Facebook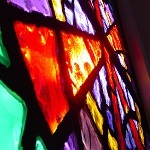 Our worship provides a fusion of traditional liturgy along with a worship team accompanied by piano and drums. This type of worship appeals to people of all ages for its tradition and sense of stability in an ever changing world, as well as to young parents who wish to pass on this rich heritage of worship. Holy Communion is a part of every worship service.
We hope you will come see for yourself, Edmonds Lutheran Church is a great place to spend Sunday morning!