ELC is a vibrant community, and there are a number of ways to get involved. There is a ministry for everyone. So take a leisurely stroll through this list and see what catches your eye!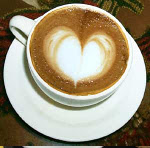 Mingle Time Treats – Members of this ministry arrange and schedule families to host coffee hour (cookies, coffee, tea and juice) each Sunday in the Fellowship Hall.
For more information or to get involved, contact Betty Vandenberg at bjvandenberg@frontier.com.
Card Ministry – This is a very special ministry for people who enjoy expressing their love and support through the written word. It involves writing and sending cards to visitors and members. Many of our cards are handmade church members, and there are cards for all occasions.
If you have a nack for writing and would like to be involved in this ministry, contact Darlene Hamlin at Hamlinj03@aol.com
Quilters – Our quilters group gathers monthly on the third Tuesday of every month to tie 9-patch quilt tops to backs and then share in taking the tied quilts home to have the binding sewed together. The quilters gather twice a year to have a "packing party" where they prepare dozens of quilts each year to be shipped to Lutheran World Relief, who in turn, delivers them to scores of countries where they provide aid and relief. This is a wonderful place to make new friends, refine your quilting skills or learn the basics if you are an aspiring but inexperienced quilter!
If you would like to be involved in this ministry, contact Dorothy Holman at dotholman@comcast.net.
Prayer Shawls – Members of the prayer shawl ministry gather on the 4th Monday of the month in the Fireside Room to visit, knit together and share prayer concerns. Their final products, beautifully and lovingly crafted shawls are used in this way: when a member of ELC or a friend is ill, Pastor Julie brings one of these lovely shawls to worship, where she explains the circumstances to the congregation and then passes the shawl around during worship. By the time the service is over, scores of people have held it and prayed over it. It is then delivered to and wrapped around its new owner. It is the hope of the Prayer Shawl ministry that every recipient will feel the love and support of their ELC family when they wear it.
If you would like to be involved in this ministry, contact Karen Jurowicz at karensells@comcast.net.
Coffee and Fair Trade Sales – This ministry has a kiosk in the fellowship hall where members and visitors can purchase fair trade coffee, dried fruit, and a number of other items. These items are distributed by Lutheran World Relief. The profits generated from their sales go to support the Ebenezer Children's Centre in Arusha Tanzania. The Ebenzer Children's Center takes care of local school children, assuring that they are taken care of and have uniforms for school.
If you would like to be involved in this ministry, contact our office at suzy@edmondslutheran.org.
Office Angels – This ministry provides office help at the Church. Office angels answer and direct phone calls, help with mailings and other basic clerical work. They are a tremendous asset to the ELC's office and are in great need. If you have office skills, aren't afraid of trouble-shooting and would like to become more acquainted with the inner-workings of ELC's office, this is the job for you!
If you would like to be involved in this ministry, email us at office@edmondslutheran.org