Tim Oleson – Pastor
My call into ministry began in college when I needed a summer job and thought being a Bible Camp counselor might be a cool summer gig. Yet, what I thought was going to be a one time summer job turned into a journey of wonder and amazement as God has led me here to ELC. I have worked in professional youth ministry for ten years as camp staff and as a youth director in the Pacific Northwest. I was blessed to engage in a seminary educational process that was divided between Seattle University's School of Theology and Ministry and Luther Seminary in St. Paul, MN. I have a deep passion for music and dynamic worship as well as service to our community. I have lived in the Pacific Northwest for eleven years and am excited about what God is up to in this area, as well as here at Edmonds Lutheran Church.
Pastor Tim can be reached at pastortim@edmondslutheran.org
---
Darren Hochstedler- Director of Music Ministries
I have been active as a leader in congregational singing and music ministries throughout my adult life. I enjoy serving at Edmonds Lutheran because I believe that we are not defined by our preferred musical style but by a desire to be grounded in the great traditions of the church while being open to share the unchanging message of God's grace and love for all people in new and emergent ways. An experienced worship planner and leader of musicians, I am especially interested in a worship environment and experience that is beautiful, relevant and deeply meaningful for leaders and worshipers alike. I also believe that ELC has only begun to catch a glimpse of the great possibilities that lie ahead. I look forward to sharing the journey with the community!
Darren can be reached at darren@edmondslutheran.org
---
Margo Lawrence and Nancy Furness- Musicians
Margo and Nancy have contributed 20 years of faithful service to Edmonds Lutheran Church as our organist and accompanist team. Their dedication and amazing talent make ELC's music program top notch!
---
Suzy Baroud- Parish Administrator
I am so delighted to be the Administrator for Edmonds Lutheran Church. I hope that this will serve its purpose in promoting the many and wonderful ministries and services ELC has to offer to the neighborhood. I have a background in book editing and communications, I love promoting the important work that ELC is doing. I have three kids, four chickens, a dog and an assortment of hamsters. I love hiking, camping and anything "outdoorsy". I am so happy to be a part of the family at Edmonds Lutheran Church!
Suzy can be reached at suzy@edmondslutheran.org
---
Dawn Siewert – Learning Center Director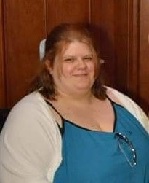 Hello, My name is Dawn Siewert. I am the new ELLC director. I have called North Seattle home for the last 13 years. I worked with children since I was a young teen first babysitting then working as a preschool summer camp counselor and then finally taking a position as a support staff at a local center in my hometown of Ashburn, VA. This is where my career in Early Childhood Education began. The director of that center helped shape my early views on childcare and the level of care that children should receive. I have worked in the field since 1999. I am a very open person and always have an open door policy, feel free to stop by and say "Hi"!
Dawn can be reached at ELLCDirector@edmondslutheran.org